117 Jewish people want to hear more about Jesus!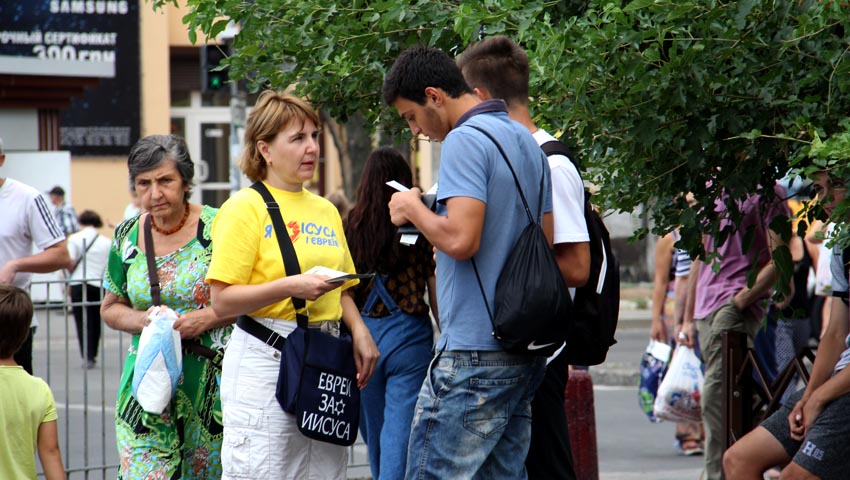 As the Odessa Jubilee Campaign continues, we have been blown away with how God is working. We especially wanted to tell you about one of our campaigners named Mark, and share some of the encounters he has had on the streets.
During our 2003 campaign in Tashkent (the capital city of Uzbekistan), missionaries from Jews for Jesus visited Mark's home, and his entire family came to believe that Yeshua was the Messiah of Israel. Mark was only 16 years old. Three years later at the age of 19, Mark made Aliyah, getting his citizenship in Israel, and became very involved in a Messianic congregation in the city of Haifa. He shares his story of how he met Yeshua with everyone he knows, and we are so excited that he joined us to participate with Odessa Jubilee!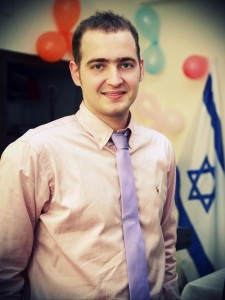 Mark reports from Odessa:
"On Rishel'yevskaya Street I met a man named Vlad*. Vlad told me that before his mother died, she told Vlad that his father (her first husband) was Jewish. His father resides in Israel, and Vlad wants to find him. I told him about our branch in Israel and said, "Let us ask God to help you in this matter." I continued to share with Vlad about the message of repentance and he wanted to pray to God and ask Him for forgiveness. We prayed and parted ways, and I continued on the outreach. Later that same day, I met Vlad again. He was very glad to see me and he said, "My son is also willing to talk to you about faith… we really want to stay in touch with you, and we want to learn more."
Another day, Mark was walking along Zhukovsky Street and he approached a man who looked very stressed out. Mark explained,
"Tolik* said that he and his wife were both Jewish. His pregnant wife had left him three days ago; she did not answer the phone and he did not know where she went. He really wanted to find her….  I said, "Jesus can change the things both of you did wrong. Jesus is able to pull you out of the problems you and your wife have immersed yourselves in." Gradually, we came to a sinner's prayer. Tolik repented before God. Then he said, "Listen, my wife and I used to attend a church. But after we were married, we were attending the church less often, until we ceased going to church at all." Then Tolik said, "Now, I will return to God."
If you are a person of prayer, pray for Vlad and Tolik to return to the God of their fathers. Read more stories and prayer requests from our Odessa Jubilee Campaign!
Or, read more about how YOU can repent and be reconciled to God.
*Not their real names